Finding the Best Home Insurance Companies: Protecting Your Property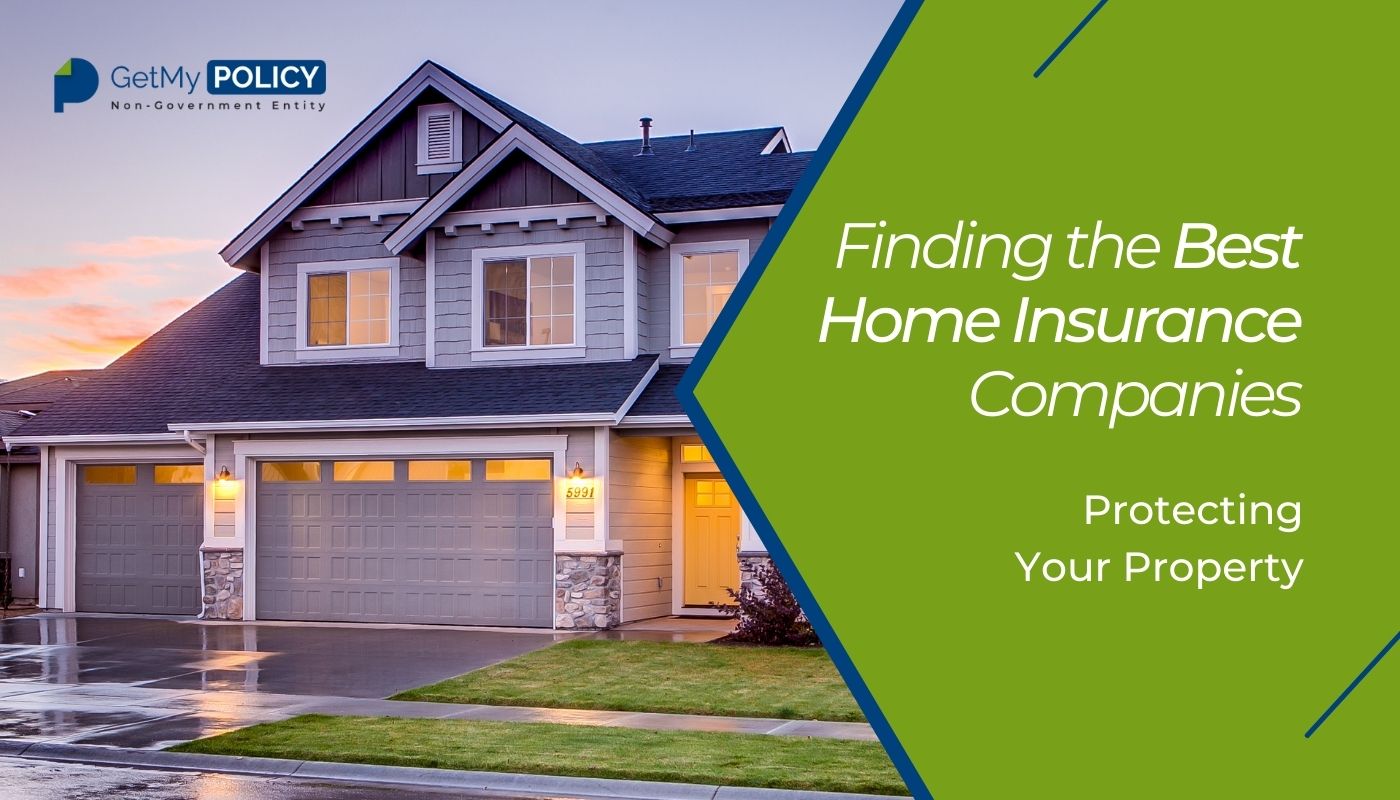 When it comes to safeguarding your most valuable asset, your home, having the right insurance coverage is crucial. Home insurance provides financial protection against unforeseen events such as theft, damage, or natural disasters. However, with numerous insurance companies operating in the USA, finding the best home insurance companies can be a daunting task. Let's take Get My Policy's help.
In this comprehensive guide, we will explore the key factors to consider when selecting home insurance companies in the USA. We will discuss the types of coverage available, the reputation and financial stability of insurers, and customer satisfaction ratings, and provide recommendations for the best home insurance companies to meet your specific needs.
Understanding Home Insurance Coverage
Home insurance typically consists of two primary types of coverage:
Dwelling Coverage: This covers the physical structure of your home in case of damage from covered perils such as fire, windstorms, or vandalism.
Personal Property Coverage: This protects your belongings, including furniture, appliances, and personal items, from theft or damage, whether they are inside or outside your home.
Factors to Consider when Selecting the Best Home Insurance Companies
When evaluating home insurance companies, several factors should be taken into consideration:
Coverage Options: Look for insurance companies that offer a wide range of coverage options, allowing you to tailor the policy to meet your specific needs. Think about supplemental protection choices like flood insurance or private liability protection. or personal liability coverage.
Financial Stability: Examine the insurance providers you are considering in terms of their financial stability and strength. Ratings from independent agencies such as A.M. Best or Standard & Poor's can provide insights into an insurer's ability to fulfill claims.
Customer Satisfaction: Research customer satisfaction ratings and reviews for different insurance companies. Look for companies that have a positive reputation for customer service, claims handling, and responsiveness.
Premium Costs: Compare premium rates from multiple insurers while ensuring you are comparing similar coverage levels. Consider any available discounts that could lower your premium, such as bundling policies or installing security systems.
Deductibles and Policy Limits: Assess the deductibles and policy limits offered by the insurance companies. A higher deductible may lower your premium but would require you to pay more out-of-pocket in the event of a claim. Ensure the policy limits adequately cover the value of your home and possessions.
Discounts and Benefits: Inquire about any discounts or benefits offered by insurance companies. Some insurers may provide discounts for being claim-free, having safety features in your home, or being a member of certain organisations.
Recommended Best Home Insurance Companies
Based on the factors discussed, here are a few recommended home insurance companies in the USA:
State Farm: Known for its extensive coverage options, strong financial stability, and excellent customer service, State Farm consistently ranks among the top home insurance providers.
Allstate: With customizable coverage options, a user-friendly website, and a wide network of local agents, Allstate offers comprehensive home insurance coverage tailored to individual needs.
Amica Mutual: Recognized for its exceptional customer service and high customer satisfaction ratings, Amica Mutual provides competitive rates and a range of coverage options.
USAA: Serving military members and their families, USAA offers specialized home insurance coverage with competitive rates, outstanding customer service, and comprehensive policies.
Chubb: Known for its premium coverage and high-value homes, Chubb provides customizable policies with additional features such as extended replacement cost coverage and identity theft protection.
Final Thoughts
Choosing the best home insurance companies requires careful consideration of coverage options, financial stability, customer satisfaction, and premium costs. State Farm, Allstate, Amica Mutual, USAA, and Chubb are among the top recommended providers.
Remember to review and compare policies, obtain quotes, and select a company that aligns with your specific needs and provides the necessary protection for your home and peace of mind. Or else the Get My Policy team is ready to make things easier for you.
The experts can provide easy solutions. As you are in a dilemma, our expert team will give full information about all the best home insurance companies as per your budget and preference. In order for you to quickly identify the best one. Sign up for Get My Policy now.
---