What types of death are not covered by a life insurance policy?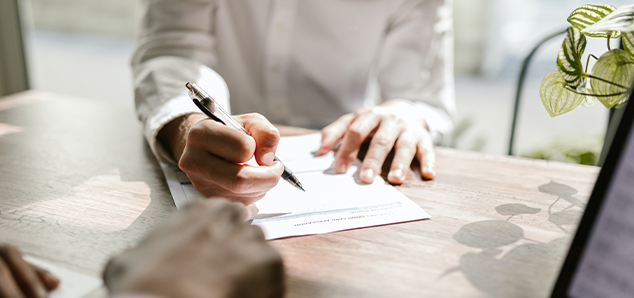 Life insurance has become the most sought-after policy after the pandemic onset. Why? The frail nature of human life is finally being noticed. Along with this, the sudden disbalance caused to the emotional, social, physical, and economic well-being of family members is immeasurable. Life insurance companies come up with policy documents to ensure steady claims for the nominee. Although the nominees are required to inform the insurance company themselves, the claim amount can be a huge help in navigating a stable fresh start.
However, the issue begins with the exclusion of certain types of deaths from the ambit of coverage. Policyholders are often unaware of such provisions and end up causing a great amount of financial chaos behind them. Life insurance documents contain relevant provisions and must be read thoroughly before signing up for the premiums.
Types of death not covered by life insurance companies
Some of these exclusions are due to nominee characteristics while others are caused by death type. Insurance companies also make a thorough checkup to ensure the good health of the policyholder. Any existing disease is not covered unless there is a provision for a waiting period. A waiting period is an added clause by an insurance company to make sure that they do not end up paying for existing health issues. Policyholders are required to wait till the waiting period is over to reinstate the policy cover. We have mentioned certain types of death that insurance companies reject to include in their coverage documents.
Death due to existing health ailments
Insurance companies request their customers to disclose all health-related information before signing up the insurance documents. Existing health ailments are not covered by an insurance company as they violate the principle of indemnity. If the policyholder hides any such information while buying the policy and dies due to such reason only, then his nominee won't be offered the claim. Existing health conditions turn the probability of an event into a 100% possibility case, turning the insurance company liable for a claim. Therefore, insurance companies resist covering such deaths.
Death under narcotic substances
Insurance companies reject claims when the death of the policyholder is due to the consumption of narcotic substances. Narcotics range from heavy drugs to other addictive substances like alcohol. Alcohol addicts must resist from drink and driving. If you are an addict, chances are that the insurance company will reject your request for life insurance unless you are proven medically clean. The best way is to come clean to the company about your history with narcotic substances for them to suggest you alternative course of action.
Death due to criminal intent or involvement
Life Insurance policy plans do not cover criminals or innocent turned criminals. However, if the criminals manage to conceal their identity and end up buying life insurance, the claim amount won't be settled. Criminals who die due to criminal intent or involvement will not receive any claim. However, if the criminal dies due to natural reasons, then the nominee is to be paid the insurance claim in full settlement.
Death because of murder done by the nominee
If the policyholders get murdered by the nominee, then he or she will not get the claim amount. However, if final hearings call for the acquittal due to wrong charges, the nominee can file for the claim. The insurance company holds the claim until the final judicial pronouncement takes place, based on which the claim issue is resolved. If the nominee is found to be guilty, chances are that he or she won't be required to claim for his next few years in prison.
Addiction to tobacco
Smoking is one of the biggest causes leading to early mortality in young men and women worldwide. When policyholders fail to inform insurance companies about such habits, severe distortion takes place while claim settlement. Death due to tobacco consumption or any other disease developed as a result of smoking will result in claim rejection. Insurers request policyholders to not hold any information in secrecy. Therefore, concealing important facts regarding lifestyle choices can be disastrous for the policyholder.
Death due to hazardous, thrilling, or dangerous activities
Hazardous activities are most often the activities that are seen as thrilling or exciting but pose extreme danger to the individual's life. Life insurance guarantees claim under situations when death is caused by an unknown factor or human factor of getting old. Participating in hazardous activity implies that the concerned individual does not value his or her life enough as the sport poses risk to the life. Sports like F1 racing, paragliding, parachuting have caused a great number of accidents now and then. Considering the risk involved, policyholders must resist such sports to ensure financial stability for their families and loved ones.
Death due to natural hazards
Natural hazards are becoming a common sight in the world with loss of property worth millions and lives that are priceless. Yet, due to the nature of these activities, insurance companies reject to provide claims to the nominee. Such events are classified as acts of god and insurance procedures do not account for them. However, as global disasters turn into a normal event in more and more locations, certain insurance companies are trying to turn over a new leaf. Such insurers may provide a certain percentage of the claim amount to the nominee.
Suicidal death
Death caused due to suicide within one year of policy purchase is not considered to be a valid type for the claim. The nominee in such a situation won't be receiving any claim amount. However, post one year, the nominee may receive a claim if the holder dies due to suicide. However, suicide death has an altogether different set of responses from different insurance companies. Suicide has started being touted as a result of severe stress and mental health issues. Therefore, health insurance can also help seek immediate therapies and licenses professionals working in the sector.
Life insurance policy cover must be purchased only after going through the documents carefully. Provisions for pregnant mothers or sudden critical diseases, deaths due to epidemics, and pandemics need to be read properly. One must take the final decision only after comparing provisions from several policy quotes. Look out for reliable partners and be open to them regarding your existing health condition. Any attempt to conceal facts or a true picture of your health will cause major financial instability in the future.
---