Does Health Insurance cover Dental Treatment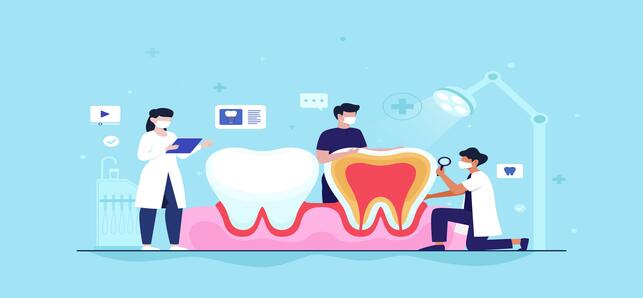 Do you know that scientific research has found a direct relation between your dental hygiene and heart health? Do you also know that plaque in teeth can rupture the bones in teeth and make them fall early? Hollywood actress Dakota Johnson recently shared neck and postural issues due to the gap in her teeth.
The internet became a mourning ground for fans of the actress who loved the teeth gap, considered lucky in certain cultures of the world.
The summary? Dental health is crucial to ensure an overall healthy body. However, very few people around the world are aware of the consequences of poor dental health. So much so that dental coverage has become a grey zone in health insurance plans.
The following article intends to clear out all the confusion about dental coverage on medicare or health insurance plans.
Is Dental Coverage Included in Health Insurance plans?
Yes, there are a lot of health insurance plans that provide dental coverage by Medicare. These plans cost the same as any other health insurance. However, there may be certain requirements relating to the choice of dentist and dental products.
The problem however persists because a large number of insurance agencies still prefer to not provide dental coverage. Policyholders are required to purchase separate dental insurance.
Why Agencies do not want to provide Dental Health Coverage?
Teeth and eyes both form a part of sense organs. However, eye treatments are usually covered by most health insurance premiums. So, why is it that only Dental coverage by Medicare becomes a bone of contention?
Common Reasons Include,
Later recognition of Dentistry as a part of medical science

Skewed understanding of the relationship between teeth and smooth body functioning

The age-old mindset of teeth being an operative body part meant only to facilitate chewing

Comparatively deferrable; most teeth related issues can be deferred for treatment in the future as it is less threatening than a sudden heart attack

The preventive nature of most dental treatments as opposed to covering dire health problems
Should I opt for Dental insurance?
Looking at the diversity of health insurance coverage, dental insurance sounds more useful. Dental insurance plans are usually very expensive. Individuals purchasing dental insurance end up being caught in a ruckus, paying more than the overall benefits.
However, if you're receiving an employer-sponsored dental plan from your employer, don't hesitate to give in to the offer. Group plans cost very little and are sufficient to help you enjoy healthy dental hygiene.
Dental coverage by Medicare is also very useful if you already have a preferred dentist in the networked hospital arrangement. If you have a long-term dentist and you are not able to drop that one for another dentist, the insurance might get a little expensive.
How Should I Find Cheap Health Insurance Plans?
Currently, there are all types of health insurance plans available in the market. However, a rational policyholder must compare policies online before going for the final purchase.
Get My Policy provides a full-depth comparative analysis of different health insurance plans. You can get policies from different agencies at low-cost premiums and great discounts.
---