A Proper Guide to Choose Insurance to Cover Critical Illness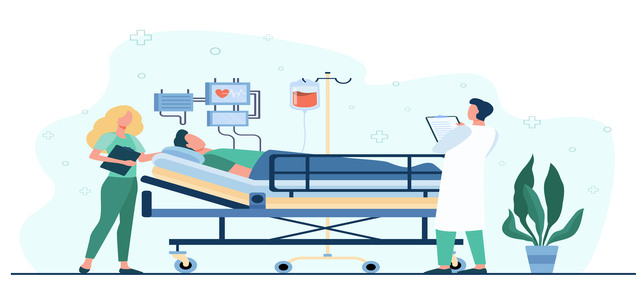 Critical illness sounds just like another gimmick? One more term intended to scare people into buying insurance! But is it?
According to statistics, 1 in 3 cancer patients look out for friends and family to cover for their treatment. Kidney failure treatment takes away almost 6.7% of the entire Medicare budget.
The ugly truth about most critical health issues is this- When someone in your family is suffering, people wish to be bathed with hope, stories of resilience, and a constant never give up attitude. However, finance is as real as you make it.
Your relatives and friends are likely to recommend things like, "Money can always be earned in the future. Right now, only focus on getting them healthy." Easy words, right? Money we all know is not carbon dioxide. Critical health issues can strike at any point, affecting your bank account for a long period.
Steps to Choose Health Insurance to Cover Critical Illnesses
No amount of carefulness is sufficient when it comes to health insurance. If you're looking for coverage that will protect your family from the most serious illnesses and conditions, you'll want to make sure that the plan you choose offers top-notch benefits.
Know what's covered
Find out what services are included in your insurance policy before you buy it and how much they'll cost. Make sure that the plan covers care from specialists, such as doctors who treat cancer or other illnesses, and other medical professionals such as physical therapists.
Calculate coverage Requirements
Next, figure out how much coverage you need. You can usually find an estimate of the cost of treatment on the insurer's website or by calling the customer service department. For example, Get My Policy support team offers quick customer support to provide instant solutions to policy-related queries.
Compare Insurance Plans
Once you know how much coverage you need and what type of policy will best suit your needs, it's time to compare plans based on additional factors: premiums, deductibles, co-pays, and copayments as well as exclusions (things not covered).
The comparison tool at Get My Policy can help with these calculations. Look at what types of benefits each policy offers. Do they cover hospitalisation? Is there outpatient care included? Are prescription drugs covered? Different policies may have different features, so it's important to compare them before choosing one that best suits your needs.
What critical illness insurance will cover?
If you are firm on buying a separate critical illness cover, it is important to know what all will be covered. Given below are all the coverage options available for the policyholder.
Advantages of Buying Critical Illness Cover?
Critical illness cover offers a number of advantages to the policyholder. During a health emergency, policyholders can rely on the illness cover for assistance.
Additionally, you can also use your critical insurance as a source of income. But this can only happen if you already own a health insurance policy. While purchasing health insurance for senior citizens, make sure to buy critical illness cover. Even if the health insurance ends up being desolate, the financial benefit will help you in the future.
Additional Tips to Ensure Coverage for Critical Emergency Care
Health insurance plans are critical to ensure proper care. However, insurance agents often affect the final choice by using manipulation tactics. Some of these tactics include not sharing the list of critical issues included in the policy or hiding the extent of coverage or final premium. Additional clauses like mandatory health tests can restrain you from getting adequate coverage.
Pick a plan that includes prescription drug coverage, even if it costs more upfront. Many plans limit the amount of money they'll pay for prescriptions each month, so check how much is covered before choosing a plan.

Consider whether there are any limits on doctor visits or hospital stays that could prevent treatment for serious conditions like cancer or heart disease. If you have an expensive chronic condition like diabetes or high blood pressure, look for plans that cover preventive care at no extra cost to you.

Make sure that the plan has a good reputation and is financially sound. You don't want to purchase a policy from a company that might go out of business during the time period when you need coverage.

Make sure that the plan meets your budget. While some plans are more expensive than others, they may offer better coverage, so it's important not only to compare prices but also to consider what type of coverage each policy provides before making a decision on which one is best for your needs.
Critical illness cover is the arsenal you need to ensure great health and financial stability. However, comprehensive health insurance is not a bad option for the younger generation with fewer health-related complications.
The right decision must be made by discussing your overall health and finances. You can get in touch with the experts at Get My Policy to get a comprehensive view of the situation. Our policy aggregator platform ensures quick comparison between policies to help you make informed decisions and lead to long-term benefits.
---