What are the things to check before buying health insurance?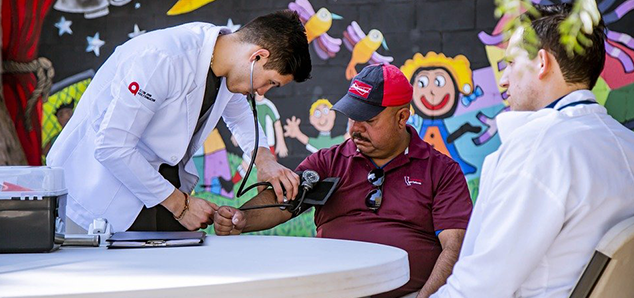 What are the things to check before buying health insurance?
The hustle culture brought a range of early diseases causing people to struggle with basic chores. Health issues like Diabetes and hypertension continue to be stressful to more than 500 million people worldwide. More than half of these people come from middle-income or low-level income countries. Such countries have been struggling with poor health insurance coverage. Policy constraints often become a huge issue while settling for a claim, eventually impacting one's financial standing. Therefore, checking a few pointers on the policy document can make it easier to demand a claim at the right time.
Family floater plan or individual plan
When looking for health insurance leads, it is crucial to know whether you need a family floater plan or an individual plan. An individual plan is a wise choice for senior citizens in your family as the premium is calculated based on the assured person's age. This could result in premium savings. On the other hand, a family folate plan could help you buy a blanket policy for various dependent family members. Kids can be easily ensured this way.
Co-pay option
Co-pay options in policies can significantly reduce the price of the premium, depending on its percentage. However, co-pay can be a bane when it comes to making the claim. For example, if you make a hospital visit for 5 days and the cost comes down to $3000, then you can claim the same under normal policy provisions. However, a co-pay option of 20% means that you'll have to bear $600 from your pocket. Finding exclusive health insurance leads requires you to be informed and attentive towards all the policy details.
Sub-limit provision
Similar to the co-pay option, a sub-limit can also help reduce premium claims. However, bearing the cost at the time of making a claim can be a huge pain. Sub limit clauses pose a limit on the room rent and therefore, compels the policyholder to stick with a certain room. Therefore, users must decide in advance whether they want the flexibility of room selection while choosing the best health insurance leads.
Waiting period
Health insurance policies guarantee claims for newly found diseases and health issues. This means that pre-existing health issues would not be entertained. Health insurance policies work to provide coverage for events with an equal chance of happening or not happening. Sure to happen events are not supposed to be included. However, individuals with existing health issues are granted a waiting period after which their existing issues can be provided all the benefits under the policy documents.
Hospital network
Before looking for group health insurance leads, it is crucial to check the hospital network of various policies. Insurance companies with hospital networks will make sure that the respective hospital accepts the policy documents. The claim can be settled directly between the insurance company and the hospital. On the contrary, entering a hospital out of network means the policyholder will have to make the bill payment herself first. After sending the bill to the insurance company, it will then be further processed.
Health Insurance documents must be read thoroughly. Often the premium amount is too low to be true. More often than not, it is a result of policy tweakings. Make sure to acquaint yourself with all the aspects before moving forward.
---