Everything you need to know before buying a Home Insurance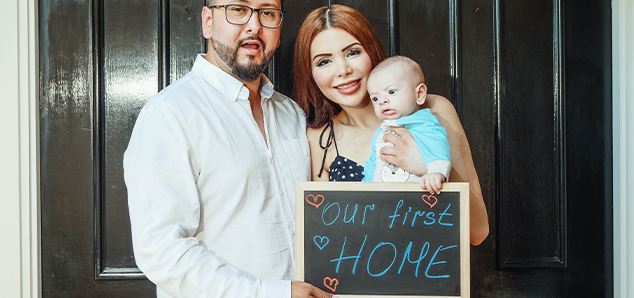 "Finally, I purchased my ultimate dream house. No chance of neighbor frictions and 100% chance to have peace under this beautiful raindrop-styled ceiling."
And?
AND WHAT?
Aren't you forgetting something?
If one is contemplating home insurance after the property acquisition, then they didn't dream enough! Home insurance is the tool you have in situations when things take a turn for the worst. Burglary or fire could be the worst nightmare for someone who saved their entire life. This is why getting home insurance means important to some people than buying the property.
Home insurance documents are complex, lengthy, and demand quite an energy. We thought of compiling the basics so that the next meeting with a home insurance company turns out to be great!
Home insurance basics every buyer should know
Home insurance companies provide buyers with an insurance document containing policy provisions. These provisions dictate agreement coverage and ensure a quick claim for the buyer.
Level of coverage
Different home insurance policies provide varying levels of coverage. One may choose the coverage level based on their property rate and belongings. There are three types of coverages provided by the best home insurance companies.
The first one is the actual cash value coverage, wherein the policyholders get the actual value of the damaged item. The final claim makes a provision for depreciation. The second one is the replacement cost coverage. Replacement cost coverage provides policyholders with the cost of replacement. Home insurance buyers can claim for the rebuilding of the house. People living in disaster-prone areas must choose extended replacement coverage. It is the highest level of protection as it covers rebuilding expenses even if construction cost increases. The claim made by the policyholder can also exceed the policy amount.
Coverage scope
Contrary to its name, the home insurance policy is not restricted to the infrastructure. It also takes into account the policyholder's personal belongings while providing coverage. The best home insurance plans provide coverage against events like fire and lightning. Man-made accidents by the plane crashing and vandalism are also covered. Several policies account for water damages only when they are man-made. For example- A sudden leak in the bathroom causing a flood will be covered by the policy. Natural events or acts of God are not covered by most home insurance plans as it violates the basic principle of indemnity. One more thing to be noted is that the coverage tenure for infrastructure differs from those provided to personal belongings. Personal belongings are usually granted a coverage of less than 10 years. Building infrastructure coverage can be provided from anywhere between 20-30 years or even more.
Added stay expenses
Home insurance ensures that the policyholder is provided coverage for living somewhere else during house repair. Certain policyholders also get the advantage of dorm insurance for their college-going kids. This saves them the extra cost needed for buying separate dorm insurance.
In recent years, home insurance is taking the centre stage importance due to the ever-increasing construction cost and repair work. Additional provisions safeguarding personal belongings relieve the buyers of any future mishap. Rising levels of global warming and increasing housing cost are other factors causing the uptick in insurance purchases.
---