How to Shop for Luxury Car Insurance?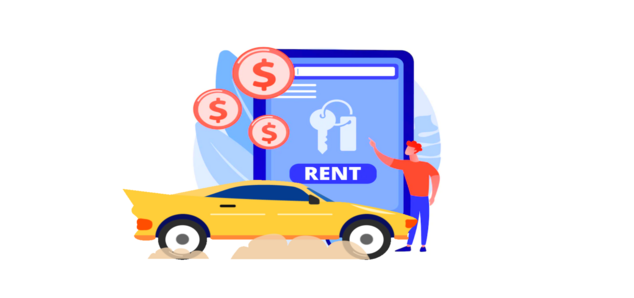 Buying car insurance is complicated and confusing, especially when you're looking to insure a luxury car. But it doesn't have to be. The most important thing to know is that almost every state requires drivers to have some amount of insurance in order to drive legally.
In some states, the minimum required is just enough to cover injuries and property damage if you're at fault in an accident, but other states require more comprehensive coverage. Some luxury cars are considered "high-risk" by insurance companies and may require higher premiums than those for less expensive cars, or even some sports cars.
Buying insurance for your luxury car has a number of benefits. Not only will it protect you in the unfortunate event of an accident, but it will also protect you from theft and vandalism, two very real possibilities for cars that stand out from the crowd.
Why is Luxury Car Insurance Expensive?
Most people know that car insurance rates are based on several factors, including the make and model of your car, your driving record, and where you live. But it's a little-known secret that some private insurance companies also consider the prestige of a car brand when they determine your premiums.
In fact, some insurers have a very simple rule: the more expensive the car is, the more it will cost to insure it. The reason is that luxury cars are considered more of a risk than other vehicles because they fall into an accident and theft category known as "high performance" or "high value."
How to reduce my Luxury Car Insurance Premium?
If you own a luxury vehicle, here are some tips for keeping your premiums low:
Buy comprehensive and collision coverage
Many insurance companies don't offer comprehensive collision coverage for cars over $50,000. If you want to protect your investment from damage caused by accidents or theft, make sure you choose an insurer that will cover these incidents.
Get Multiple Quotes
Luxury car owners should always get multiple quotes to find the best price for their car insurance. It's easy to do online—simply enter your information once using the form at the top of this page and we'll match you with up to 5 insurance providers who can compete for your business
Look for Routine Maintenance
Undergoing routine maintenance will help your car last longer and will allow you to drive with greater safety. You can save money on car insurance if you stick to regular oil changes and tune-ups.
Look for Advanced Driving Course
Taking an advanced driving course will help you reduce accidents and take advantage of discounts offered by certain insurers for defensive driving courses. Some car insurance providers offer discounts for new drivers who complete an approved driver's education course before they begin driving under their own licences (passing the learner's permit exam).
A good way to shop for auto insurance is to use an online comparison tool that allows you to compare rates from several companies at once. You can use this tool to find out which companies offer the best coverage at a price that suits your needs.
This is especially useful when looking for coverage on a luxury vehicle because there are often fewer companies available that specialise in this kind of coverage. When shopping around online, make sure you're getting quotes for identical coverage with the same limits and deductibles.
Get My Policy offers the best comparison tool along with quotes from multiple insurance agencies.
---