Disadvantages of not having a homeowner's insurance policy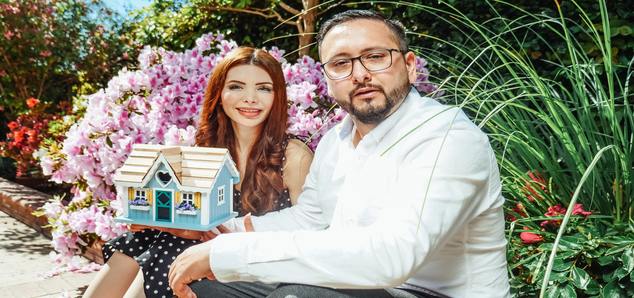 "Why should I buy homeowner insurance, especially when it is usually not required by law enforcing agencies?"
The following is a popular question amongst uninsured homeowners reluctant to buy a policy. Houses as infrastructure are stationed at one place, making people question if they truly need homeowners insurance. The most common threat of natural disasters also gets ignored because most insurance policies cite natural events as 'acts of god.' This leaves the policyholder in the middle of nowhere. The latest statistics show that 85% of homeowners worldwide have already purchased a home insurance policy. Why so?
As homeowners insurance companies try to find ways to settle claims, you must look into the perils of not buying one. Given below are some of the disadvantages you might encounter if homeowners insurance is off the table.
Mortgage provision
If you have purchased your house on mortgage, the document will mandate homeowners insurance. Lenders do not want to be put in a loss situation due to unforeseen circumstances. Therefore, ensuring such events are taken care of via the homeowner's insurance policy becomes a mandatory step. It also saves you the policyholders from any risk management cost to be paid to the lender otherwise.
Reduces liability
The reason why millions of people check homeowners insurance quotes every day is for the loss in liability. Personal liability can be experienced every single time someone enters the house. One single injury can destabilize your monthly budget and even make you answerable to law enforcement agencies. The home insurance policy ensures you don't suffer from anxiety every time someone visits. It also allows you to make arguments to defend your position, an act that gets severely restricted otherwise.
Damage from natural catastrophes
Storms, hurricanes, and cyclones can wreak havoc on your carefully built property. Years of hard work get reduced to rubble within minutes. People with no homeowner insurance are left in a frenzy. Having homeowners insurance Florida protects your house from routine wildfires and storms. The repair and construction work post such disasters demand families to shift to another place for some time. The cost of relocation is also covered under homeowners insurance giving you sufficient space to balance your budget.
Protects your belongings
Sometimes, the homeowner's belongings are even more precious than the house structure. Most belongings are covered under the homeowner's insurance policy. Expensive imported items and luxury showpiece items are not covered under the policy and require a separate policy. But policyholders get coverage on other belongings like beds and furniture.
Where can I buy low-cost homeowners insurance policy?
Both offline and online sources are available to provide for people's home insurance needs. While offline has been the go-to method, online aggregator websites experienced a massive surge during the pandemic. Online websites encourage informed decision-making by providing numerous options allowing for quick comparison. Real-time comparison by consumers ends up being a profitable business for both the insurance company and policyholder. As the number of middlemen gets reduced in the process, policyholders are likely to enjoy greater benefits in terms of the premium amount. A homeowners insurance plan becomes a must to secure your plans and safeguard against uncertain risks.
---