What happens if you live longer than your life insurance policy?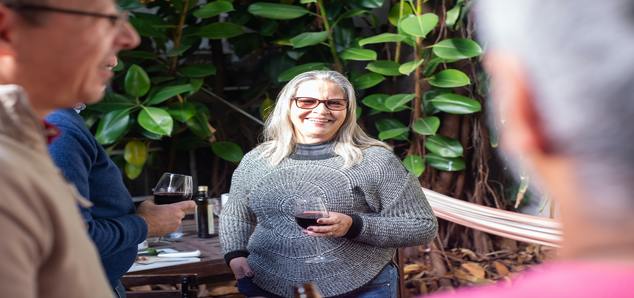 The hardest part of buying a life insurance policy is putting a bet on your remaining life years, as if an auction would add the fun you were missing out on. To further add more creativity, people who outlive term life insurance are scared of consequences. However, the need to provide for your family's needs is incessant and people want to do their best, no matter how many assumptions it takes.
After the expiry of the life insurance policy, if a person happens to outlive it with stronger financial stability and material wealth for the family, the best way is to disband it. However, life insurance acts as a blanket cover for any sudden accident threatening your family's stability. Customers can check out various survival life insurance policies existing in the market. Here are a few steps to take if you have outlived your life insurance policy.
Case 1- Outlived life insurance and don't need coverage
If the comprehensive view of your financial standing assures you of a stable future, then you can choose to get rid of the life insurance policy. If you have settled all your existing debt from private as well as public lenders, you can let your policy expire without having to buy a new one. However, make sure to discuss the decision with your family as their aspirations and dreams form a crucial part of your life insurance coverage.
Case 2- Outlived life insurance and still need coverage
This is the most popular case with the majority of life insurance policyholders as the uncertainty of money cannot be calculated in a short time. However, once the policy expires, people's needs and aspirations post term change. Therefore, reviewing policy with different set of metrics is crucial to find more relevant policy points. The best way is to buy a new one as you cannot extend your term life insurance policy post the specified duration. The duration for the new policy can be enhanced or shortened as per your present need.
If you want to avoid underwriting procedures associated with a new policy, you have to specialize in a life insurance policy. Such policies come with a term conversion rider which enables you to convert your policy to a permanent one once the term comes to an end. Term conversion rider is an excellent approach to life insurance that enables you to customize your life insurance without subduing any of the benefits.
If you are going for a new life insurance policy, make sure to check the period and coverage provided. Choosing a short period with less coverage will be a more rational choice. Several life insurance companies provide their quotes online, making it easy for customers to compare and find the best policy.
Unlike most other policies, life insurance can not be cashed out, which puts policyholders in a complex situation. The need to provide for your family and ensure financial stability is often greater than bearing losses on life insurance policies. Policyholders can buy return of premium term life insurance to seek return of premium in case they outlive their coverage period. However, being expensive isn't recommended for everyone.
---