8 Reasons to Invest in Comprehensive Health insurance cover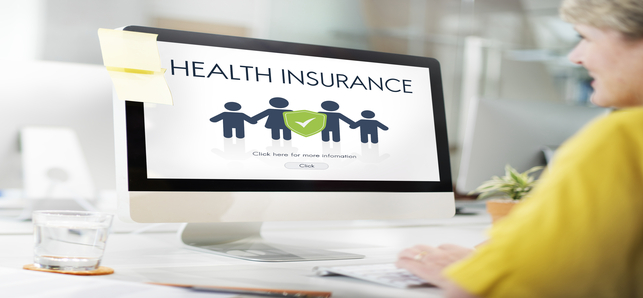 Out of all things in the world, health insurance was the last thing you could have imagined to turn into an absolute necessity, but it did! Not having a broad-based policy cover put people's life in acute danger due to pandemic-led healthcare constraints and financial urgencies.
Covid19 aside, people's sensitivity towards their health has never been extreme. Yet, the promise of Universal health coverage seems half made and somewhat a distant dream! Therefore, investing in premium health insurance should be on everyone's bucket list. Don't believe us? Check out these 8 reasons that will surely compel you to compare and buy health insurance from our website.
Covers prescription drugs
Not long ago, getting your medications covered under health insurance was a dream for may. Not anymore, medicare part d provides for coverage of prescription drug costs to ensure that such a crucial part does not remain outside the policy purview. Given today's lifestyle, medications have become a part of everyone's routine. Therefore, investing in a comprehensive health insurance cover saves you from routine expenses.
Your lifestyle is no longer the same
It's 2022 and your lifestyle has changed more than gen Z's Instagram bio. Our lifestyle priorities have shifted from balance to hustle and that shift has taken a major toll on our health. Waking up till 3 AM every night has repercussions for both your physical and mental health. Investing in comprehensive health coverage will save you from long-term health complications.
The Online Insurance buying process has reduced the cost drastically
Platforms like Get My Policy have taken the reins when it comes to providing affordable health insurance plans. The policy aggregator website provides a quick comparison between multiple health insurance policies based on premium and coverage. It ensures quick delivery of services while providing seamless customer support. On the contrary, the physical insurance buying process was not only time-consuming but often ended with the customer getting duped by the insurance agency.
The rising cost of healthcare services
The cost of basic health-related treatment has gone up several times since the 1990s. The result has been high inflation and scarcity for the lower-middle-income groups. Healthcare cost shows no sign of declining, which is why there is a need for urgent signing up for insurance health covers. Buying now will freeze the cost of several health-related expenses and help you get instant treatment during an emergency.
Get Exempted from tax
Signing up for health insurance online saves you from major taxes. The federal government has made it mandatory to buy a certain level of health insurance. The more comprehensive your insurance plan, the higher will be the tax benefits. You can also get discounts on your add-ons, which makes the entire process even more exciting.
Health insurance policies have been the boat in otherwise muddy waters. Extreme and urgent healthcare emergencies require quick access to instant funds. Having a healthcare plan keeps you ready for such situations. If you are looking for comprehensive coverage, visit our health insurance page to find quotes from 200+ insurance companies in your area.
---