How To Speak To Licensed Agents: Everything You Need To Know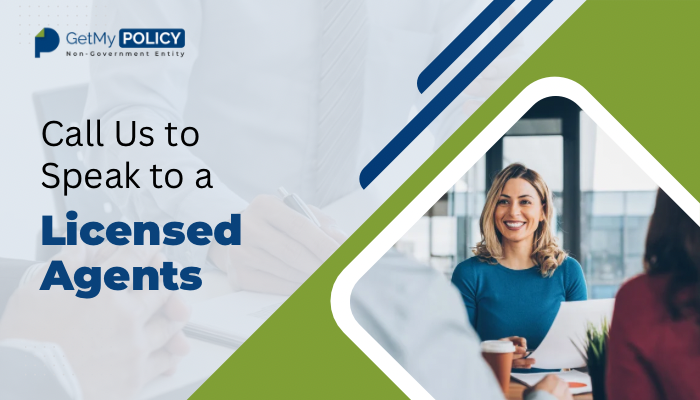 Communication is the first thing you should do with your insurance company before adopting or buying any insurance. The insurance company may try to manage your claim by telephone, with no records.
In such cases, be ready to communicate with a licensed agent of the company to manage your claims, and make sure to get everything documented in writing. Must learn how to speak to licensed agents.
In this Get My Policy we are giving tips on how to speak to licensed agents and know about all the policies. If you are not sure about speaking with any professional then hire one professional to do this work on your behalf like Get My Policy. You can call us to speak to licensed agents.
How to Speak to Licensed Agents: Tips for Effective Communication
Licensed agents play an important role in the insurance industry, and it is essential to communicate effectively with them to get the best results. Whether you are a customer seeking insurance coverage or a fellow professional seeking information, there are certain steps you can take to improve your communication and make the most of your interactions with licensed agents.
Be Prepared
Before planning on how to speak to licensed agents, it is important to be prepared with all the information that you need to share. This includes details about your insurance needs, any questions you have, and any documentation that may be relevant.
Being organized and having all of your information ready in advance will help ensure that your conversation is productive and efficient.
Liisten Carefully
Licensed agents are experts in the insurance industry and they are often called upon to provide advice and guidance to customers. When speaking with a licensed agent, it is important to listen carefully to what they have to say and to ask questions if you need clarification.
This will help you to get a better understanding of the information they are providing and will allow you to make informed decisions about your insurance needs. If you are still confused about things then call us to speak to licensed agents.
Be Clear and Concise
When speaking with a licensed agent, it is important to be clear and concise in your communication. Make sure that you can articulate your needs and concerns in a way that is easy for the licensed agent to understand.
Avoid using jargon or technical terms that may be unfamiliar to the licensed agent, as this can make it difficult for them to fully understand your needs.
Show Respect
Licensed agents are professionals who are committed to helping customers find the insurance coverage that they need. When speaking with a licensed agent, it is important to show respect for their expertise and their role in the insurance industry.
This can be achieved by being courteous in your communication, and by avoiding any behaviour that may be perceived as confrontational or disrespectful.
Follow Up
After knowing how to speak to licensed agents, it is important to follow up to ensure that all of your questions have been answered and that all of your concerns have been addressed. This may involve scheduling another meeting or making a phone call to check in and ensure that everything is on track.
Following up will help to ensure that your communication with the licensed agent is ongoing and effective, and will help to build a positive relationship over time.
Roles of an Insurance Licensing Agent
Obtain the necessary licences and certifications to sell insurance products in the state.
Stay up-to-date on state insurance laws, regulations, and requirements for insurance sales.
Attend required training and continuing education courses to maintain insurance licensing.
Develop an in-depth understanding of insurance products and services offered by insurance carriers.
Build relationships with clients to identify their insurance needs and recommend appropriate coverage.
Evaluate clients' current insurance coverage and recommend changes as needed to ensure adequate protection.
Provide quotes, bind coverage, and process policy changes for clients.
Keep accurate records of insurance sales and renewals.
Respond promptly to client inquiries, complaints, and requests for assistance.
Continuously expand knowledge and understanding of the insurance industry and market trends.
Final Thought
Communicating effectively with licensed agents is an important part of the insurance process. By being prepared, listening carefully, being clear and concise, showing respect, and following up, you can make the most of your interactions with licensed agents and achieve the best results for your insurance needs.
In this blog, our experts are guiding you on how to speak to licensed agents so that you can clear all doubts about your policies and manage everything for your claims. Or else you can call us to speak to licensed agents.
---