What are the different types of coverage for auto insurance?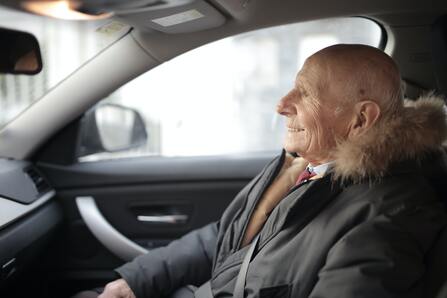 Mr. Albert bought car insurance for his dream vision, a stunning Audi Q8. The insurance cost him around $3000 per year for full coverage. After checking every detail in the document twice, Mr. Albert was sure that the cost could be reduced by $1200.
Not everyone can buy their dream car but every car buyer seems to have experienced a similar case. Why? A flexible buyer attitude. The dopamine rush of buying a new car curtails the rationality demanded by making insurance decisions. The issue arises due to multiple coverage types available in the market. Customers are encouraged to choose coverage based on their driving skills, no. of drivers in the family, etc. We have compiled a list of common coverages offered by most insurance companies. This will help you find the best coverage for your new car.
Types of coverages in auto insurance
While dealing with cheap auto insurance companies, it is suggested to check the coverage type. Not every policy is worth it. Therefore, policyholders must analyze the document before proceeding with it.
A lot of states mandate this coverage via legal enforcement. It helps them seek accountability for motor accidents caused due to road rage or drunk driving. Every customer has to purchase a minimum limit of this coverage. It contains 2 parts,
Liability towards bodily injury
It covers all expenses relating to the accident or injury of a third person caused because of the car. Motor insurance provides coverage within the limits of the policy amount.
Liability towards property damage
It covers all expenses relating to the property damage done to a third person's property.
This includes the replacement or repair cost under the ambit of the policy amount. Customers looking with search terms like "auto insurance near me" should compare and only then proceed with the policy.
While the liability coverage provides compensation against car-induced damages, sometimes it's not the motor vehicle's fault. Third-party agents can cause vandalism and theft, leaving you in utter financial distress. Comprehensive coverage protects against damages outside the vehicle's control. For example, a fire in a neighbor causing damage to your vehicle will be covered. However, it accounts for a deductible before discharging the final claim, which is nothing but depreciation. Comprehensive coverage is not mandated by the law yet quite popular amongst customers. This is because lender's and lease agreements often require individuals to have comprehensive coverage.
Collision coverage is for events when your car bumps into other vehicles or objects. It will provide coverage for your vehicle and bear up to the full expenses. Collision coverage is suggested in geographic locations with high collision chances.
Medical payments coverage
It covers expenses for the medical injuries caused to the driver due to an accident or collision. Coverage will pay the expenses for medical visits and surgeries. Best auto insurance policies will also cover the medical expenses of permissive drivers. A permissive driver is anyone other than the policyholder who has received permission from the policyholder to use the car.
Auto insurance policies safeguard your dream vehicle against external damages. These damages do not only hinder future financial stability but also contribute to legal issues. The best auto insurance policies must be purchased after reading all the documents thoroughly.
---