Who Needs to Buy Final Expenses Insurance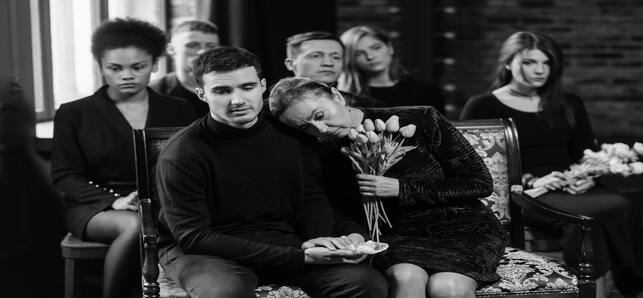 What Exactly is Final Expense Insurance?
Final expense insurance is an insurance cover that provides cash benefits to the beneficiary in lieu of the policyholder's death. The amount can be used for a lot of different tasks that are a part of final cremation and funeral events. The manner in which the cash is to be utilized is to be decided by the beneficiary. Final expense insurance is relatively cheaper than life insurance and requires low premium payments. The policy premium needs to be paid for a long time to enjoy the cash benefits.
Who needs to buy Final Expenses Insurance
Unlike health insurance, Final Expense needs to be purchased at specific stages in life. A lot of other conditions and situations also make it obligatory to buy one. Given below are the conditions that make it obligatory to invest in a premium final expense insurance to cover your burial expenses.
If you have a terminal illness
Terminal illness can be an emotional override. Having final expense insurance will make it easy for the family in case of an untimely demise. It is gruesome to expect such events, however, families often tend to struggle with last-minute financial arrangements.
High Burial Cost in the state
People living in places with high burial costs need to have policies intact for mishappenings. These costs need to be brought in sync with your budget. Buying a burial expense policy will also help you save on taxes.
People with huge debts to pay
If you are already living under huge debts, the last-minute rites can be tormenting for your loved ones. Safeguard their right to peaceful grieving by investing in the best final expense insurance online.
A lot of insurance aggregator websites are currently selling final expenses at great discounts. You can check Get My Policy website for getting quotes from top-rated agencies. The platform helps you curate and compare policies across a range of factors without moving an inch from your place. Get My Policy has been touted by its customers as one of the best insurance-selling platforms. The AI tool helps provide quick comparison within 3 minutes.
Why you Need to Buy Final Expense Insurance
There are a couple of reasons why it's better to invest in Final expense insurance. Some of these include the following,
Gives your family the time to grieve
Final expense insurance takes off the burden to pay for last-minute expenses. Your loved ones can grieve in peace and remember the good times they got to spend with you.
Helps you settle financial issues
A lot of debts and crippling financial positions follow the death of a person. Final expense insurance can help you settle these debts as the amount can be transferred for a lot of reasons.
Prepares your loved ones for future
The final expense claim amount is transferable- you can sue it for purposes other than final death-related events. The amount can be spent on further education of your children or help them buy the light property or a car. Overall, the policy cover ensures that the basic and sometimes, not-so-basic needs of your family get fulfilled. After all, you would want a comfortable life for them too, don't you?
Final Expense insurance provides great coverage options to people from different walks of life. You can get covered for all your burial-related expenses from funeral expenses to memorial services. The fund being transferrable makes it even more flexible.
If you are convinced, check out getmypolicy.app to get quotes from top-rated agencies selling burial expenses online. The platform hosts policies from the best insurance providers without asking you to get on with a lot of formalities.



---