Can a Car insurance Claim be Rejected?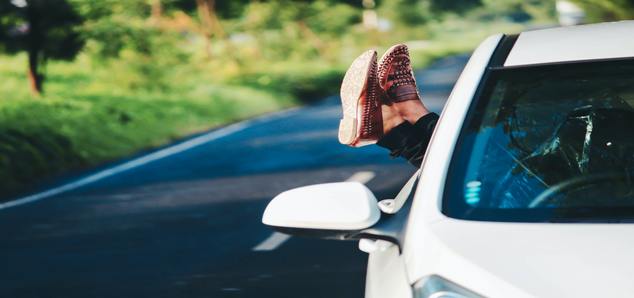 Car owners buy insurance with the hope that they will never need it. However, the ongoing pace of population surge and poor infrastructure development often makes it impossible to avoid such events. Even if you are living in the safest city in the world with the most high-tech infrastructure, your negligence can cause great loss. Therefore, car insurance has turned into an indispensable means to ensure protection,
However, insurance claim approval is a tedious job, any insurance type for that matter. Seeking a claim via offline mode is a huge paper-intensive process, demanding hard labor. But, no worries because offline insurance websites are working hard to streamline the process. Car insurance claims often get rejected and policyholders struggle to find a concrete reason for rejection. Here are a few causes that prompt rejection of the claim.
Causes for car insurance claim rejection
When visitors look for the cheapest car insurance, the claim process is often ignored. This leads to severe repercussions at the time of car damage due to accident or negligence. A lot of people refrain from filing claims as it can increase the future premium rate for a new policy. Consistent claims also affect the No claim bonus retained by a user for next year's discount. Given below are a few causes that contribute to car insurance claim rejection.
Incorrect details
When policyholders provide wrong details, it often leads to claim rejection. Account verification sometimes can be a tedious process and insurance companies find issues, later on, thereby leading to a claim rejection. The best way is to provide authentic details for verification.
Incorrect details about car status
Providing incorrect information about your car can also result in claim rejection. For example, policyholders often buy insurance for private cars but seek claims for damage due to commercial affairs. Such a contradiction will result in claim rejection. Goods carrying vehicles can be registered with a separate insurance scheme.
Depreciation and IDV
Although not explicitly rejected, sometimes the car insurance claim can be significantly reduced due to reduced Insured declared value. Add depreciation to the value and the total amount gets further reduced. Calculate the right IDV value by market analysis or you can take the help of an IDV calculator to come to the right number. The depreciation rate is usually mentioned in the policy documents.
Driving without license
If you suffer an accident while driving without a license or give your car to someone without a license, the insurance company can reject your claim. Certain companies might only deduct a certain portion of the negligence claim.
Driving under drug effect or substance abuse
People under drug effects are also barred from seeking insurance claims as the act comes under the legal ambit.
There are cases where policyholders must themselves try to refrain from claim filing. It includes minor damage caused to the car. Minor damages involve single-party damage wherein anyone else isn't hurt and no one else's property has been damaged. For example, if you took a back gear and the car hit the pole denting a small surface, it is best to not file for a claim. Such small expenses can cause huge losses in the future by denting your NCB status and a hike in premium rate.
---