Why Small Businesses Need Liability Insurance Coverage?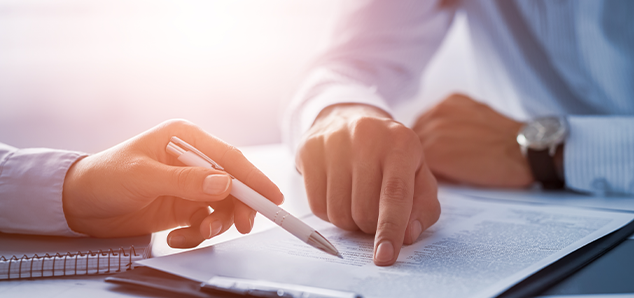 While starting a business, people wish for it to be an immortal entity. Contrary to human life, businesses can very well live an immortal life provided they are covered under various insurance plans. A business, during its operation, experiences various types of risks ranging from financial risks, liquidity risks, environmental risks, reputational risks, legal risks, etc. Business giants have been careful with their investment in every possible insurance type that can help them ride difficult times. As globalization expands, the likely impact of close-knit economies can be both sweet and savory for a business. For example, the war between two countries can harm the prospects of future profits for a business residing in a third country.
All this makes one wonder liability insurance protection is required for small businesses. After all, how much can a small business with a close-knit family of consumers and stakeholders lose in case of an unfortunate incident? The answer is A LOT! But before we dive into the reasons, let us first understand what exactly is a liability insurance plan.
Liability Insurance Definition
Liability insurance is a protection cover offered to businesses and individuals against legal imbroglio due to risks caused by negligence, malpractice,e to damage, physical injury. A prominent example of its usage is in the social media business. A lot of small businesses today upload pictures of them taken from client servicing. The client may object to the posting of their personal property or belonging on the businesses' social media handle. General liability insurance can be used in such instances to cover legal costs. Notice how the insurance can only assist you in your process of complying with the law of the land. Don't expect insurance to help you trespass the law.
Why Small businesses should invest in liability insurance coverage?
Small businesses have less space and money to deal with legal challenges. Further, stakeholders often have a misappropriated mindset of jeopardizing a small business, as it is considered inadequate to deal with legal challenges. Given below are some of the liability insurance coverage types and reasons to help you make a solid decision.
Workers Compensation Insurance- Build on company's skillset
Small businesses have a small workforce and are usually engaged in multitasking. Workers' compensation insurance provides for protection in case a worker gets injured. Workers are also provided death benefits in case they die on the office premise. The insurance type ensures that the best workers are not demotivated by the lack of security offered to their work. It also encourages the best industry talent to join your small business in the near time. Worker's compensation insurance is a way of telling your employees that their work matters everywhere, no matter what the size of the firm is. You can rationalize the premium rate and coverage depending upon the complexity of the tasks at your company.
Product Liability Insurance- Cover product-related risks
Consumers are quick to complain about a single product harming their physical, mental, financial, or emotional well-being. A lot of small businesses work in D2C mode, making it mandatory to invest in product liability insurance. For example- A particular skincare brand might provide a list of diseased people who should abstain from buying their product. Yet, if the customer purchases the product due to negligence and charges the company for inadequate efforts to inform him, the brand can use product liability insurance. Coverages can be customized based on the product type and the risk probability.
Business interruption insurance- Protect against sudden catastrophic events
Although a lot of small businesses grew during the pandemic, there is no certainty of never having a second unfortunate event. A business interruption insurance protects your business against any loss due to the sudden closure of the manufacturing unit or office. A sudden event tends to impact the ability of staff to collaborate and work together on projects, reducing the amount of profit that could have been earned. A business interruption insurance is purchased to assist your earnings during such a period.
Liability insurance can be a great way to secure your small businesses from illogical claims, sudden disasters, and employee-related risks. Make sure to customize your plans accordingly to ensure maximum return from your investment.
---